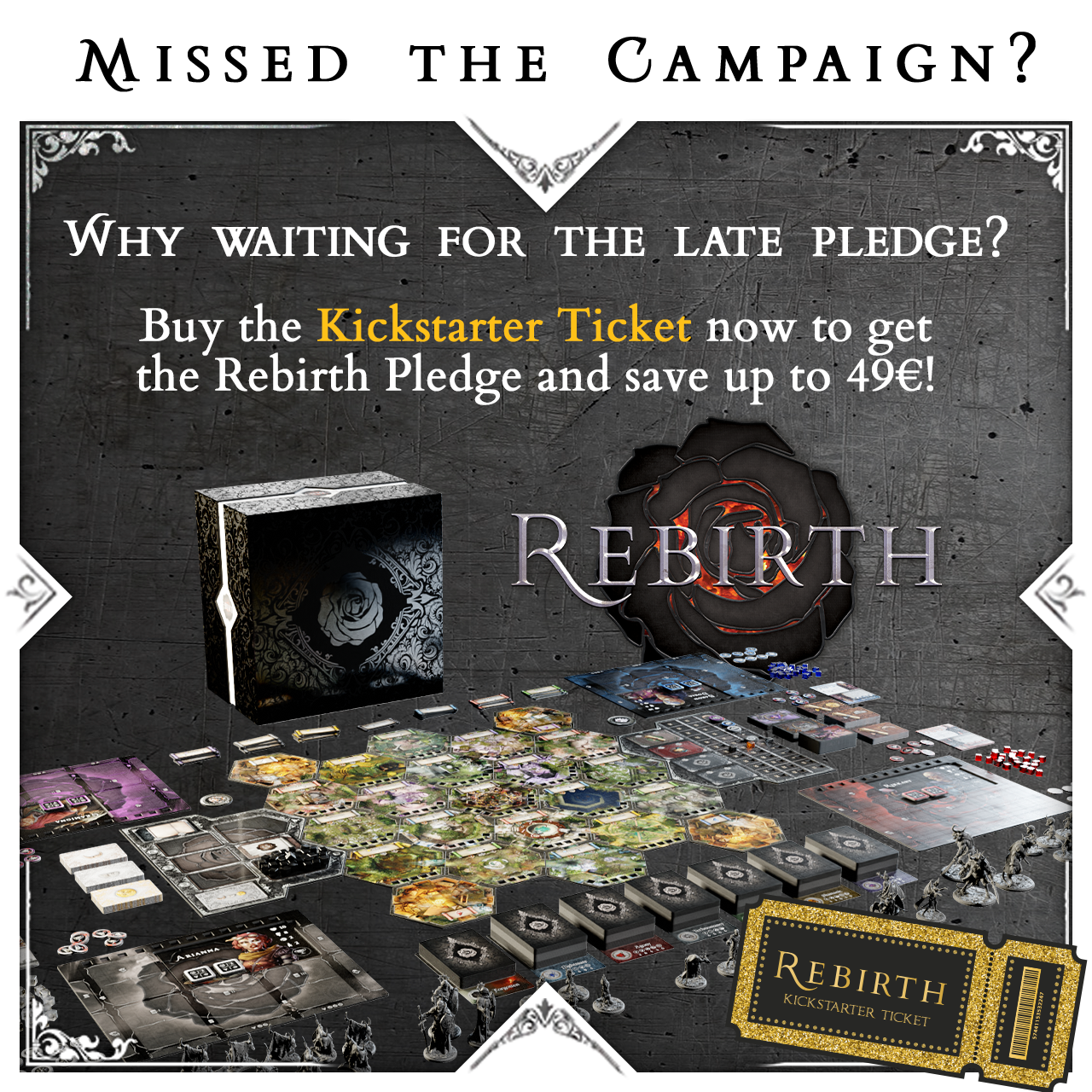 Last 9th September nearly 9000 Magisters supported Black Rose Wars: Rebirth, our most successful project so far! Did you miss this exciting Kickstarter campaign?
Don't worry, here you have a last change to jump on the Rebirth train together with all Kickstarter backers!
We prepared for you a Special Ticket, on sale only here and until January 9th. With this limited offer, at a price of € 145*, you will get a Rebirth Pledge (Core Box plus All Unlocked Stretch Goals) and the opportunity to take advantage of all the special prices and bundles, reserved only to Kickstarter backers!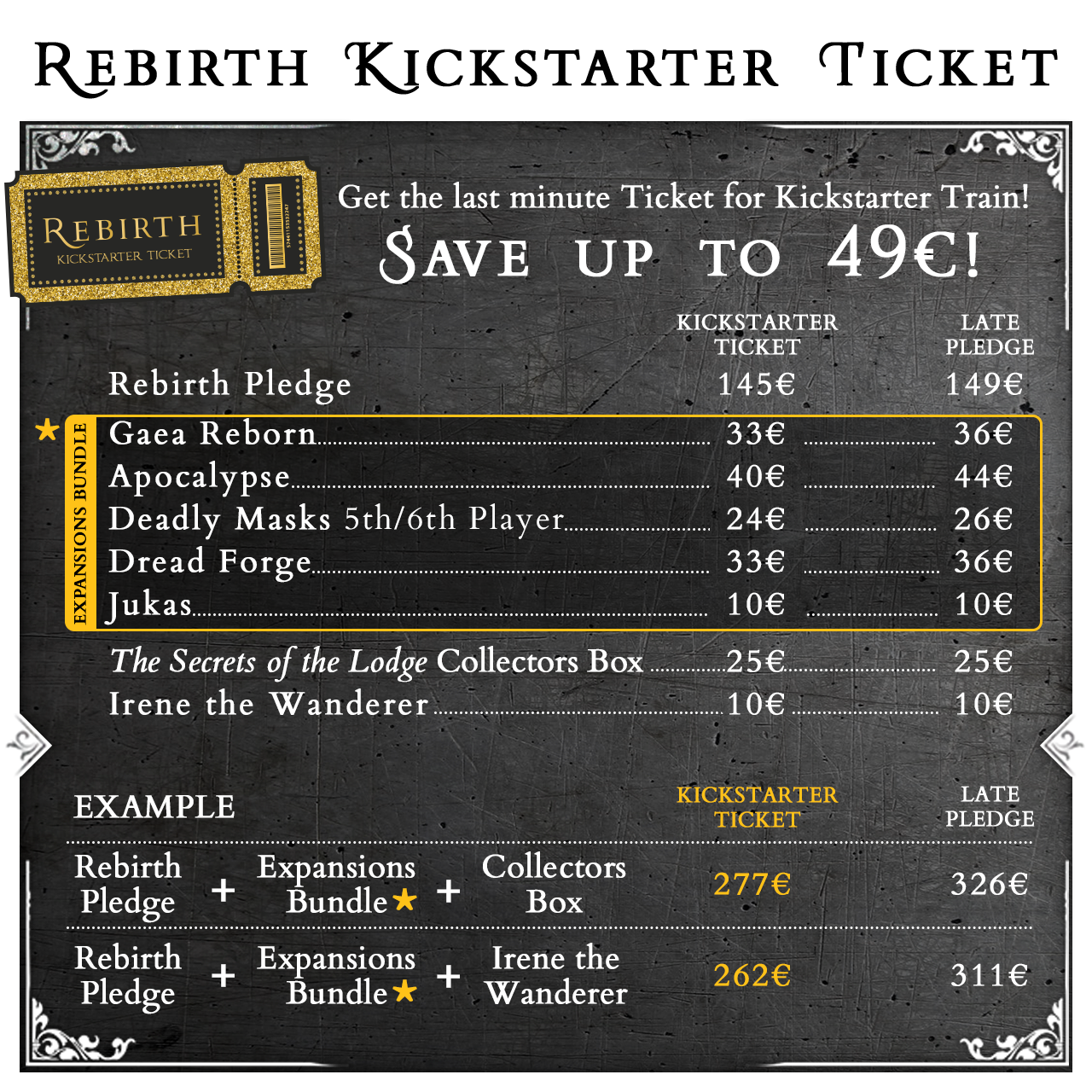 *: Black Rose Wars: Rebirth – Kickstarter Ticket will grant you a Rebirth Pledge and a special access to the Pledge Manager, on the Backerkit platform. When we will open the Pledge Manager phase (January 17th), you will receive via email an invitation to access it. Inside your section, you will be able to complete your order by adding any extra item you will like (at special Kickstarter backers price), calculate shipping fees and finalize your payment. Down here you have a list of rough estimates for shipping your Rebirth Pledge, these costs will increase if you add more items to your order. There could be differences (even if we will try to keep them as low as possible) between the shipping prices listed here and the Pledge Manager.