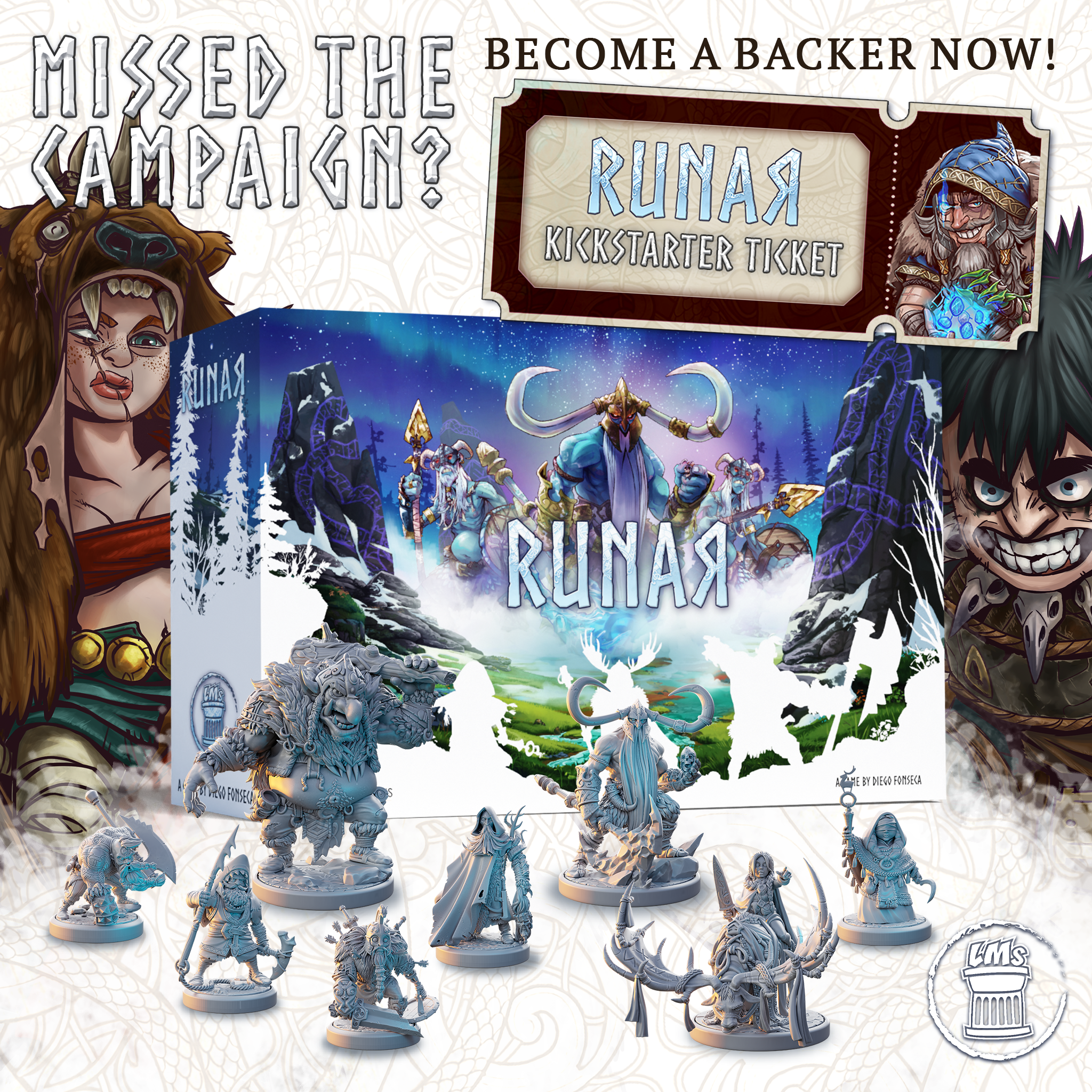 Last December 9th, more than 1700 Vikings supported Runar, our latest project, the one with stunning comic-style miniatures! Did you miss this exciting Kickstarter campaign?
Don't worry, here you have a last chance to jump on the Runar train, together with all Kickstarter backers!
We prepared for you a Special Ticket, on sale only here and until the start of the Pledge Manager phase (about on February-March 2023). With this limited offer, at a price of € 10*, you will get the access to the Pledge Manager and the opportunity to take advantage of all the special prices, reserved only to Kickstarter backers of Runar!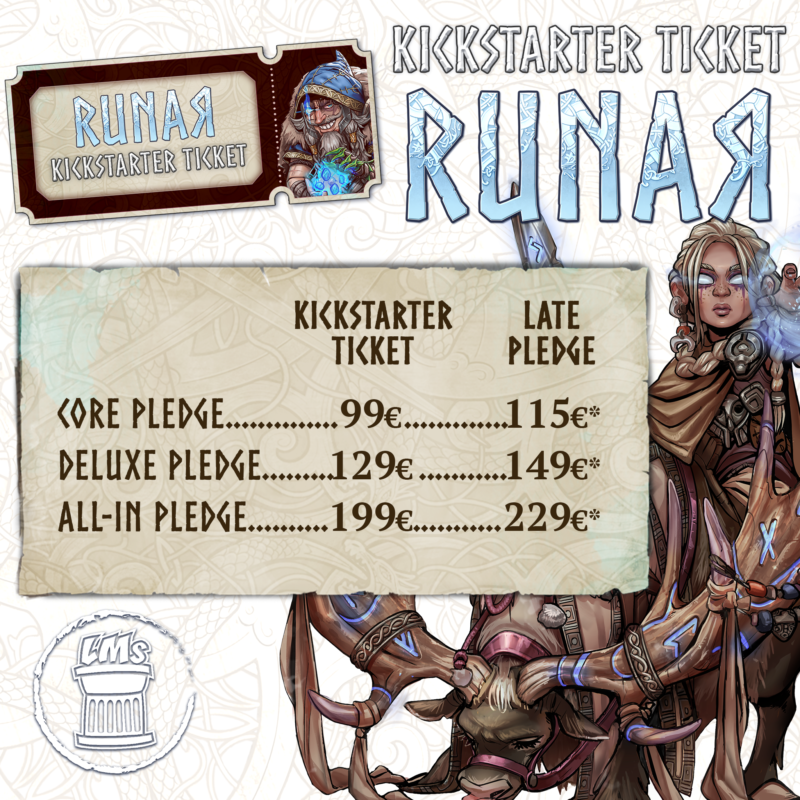 *: Runar – Kickstarter Ticket will grant you special access to the Pledge Manager on our platform. When we open the Pledge Manager phase (about February-March 2023), you will receive an invitation to access it via email. Inside your section, you can place your order (at special Kickstarter backers' prices) and finalize your payment. Please consider that the Late Pledges prices are still to be confirmed and could be higher than the ones indicated here.
Down here, you have a list of estimates for pledge levels shipping.